As 57 melhores fantasias de Halloween dos famosos em 2017
A galera investiu pesado no figurino e make e arrasou!
O Halloween chegou, os famosos investiram pesado nas fantasias e se transformaram completamente. Dá uma olhada:
Começando com a rainha do Halloween: Heidi Klum foi como um dos lobisomens de Thriller, do Michael Jackson. Irreconhecível.
Tá explicado porque Neymar pintou o cabelo de verde… ele foi de Coringa!
Shawn Mendes foi de médico! Alguém precisa de uma consulta?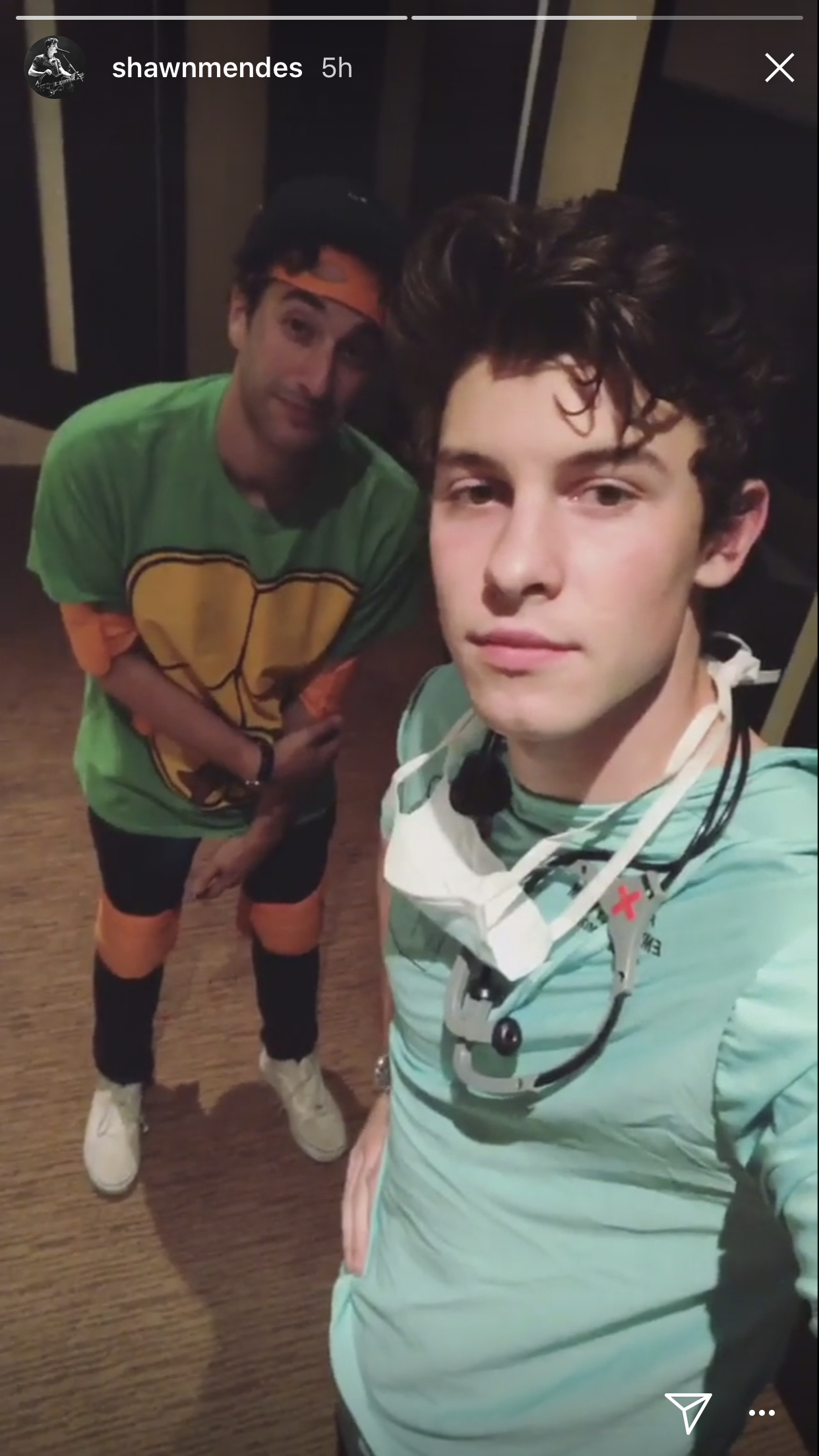 Sofia Carson deu uma improvisada para se vestir de Batman.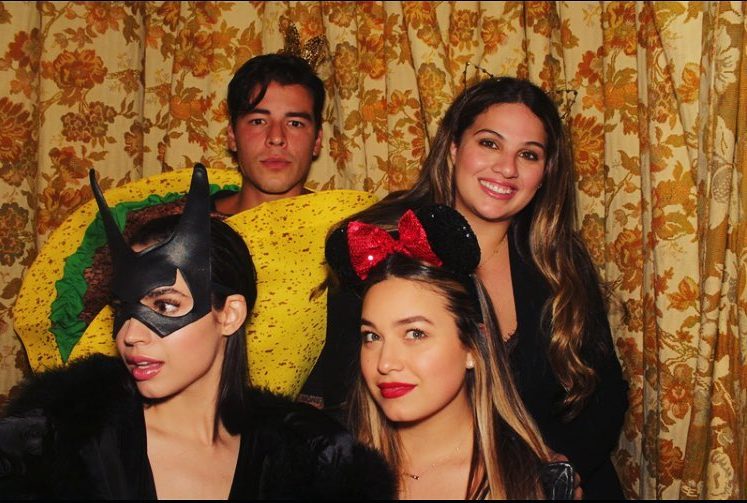 Dupla de heróis! Zayn foi de Homem-Aranha e Gigi Hadid estava como Gata Negra.
Quer mais casal fofo? Ariana Grande e Mac Miller foram como os personagens Mugatu e Katinka, de Zoolander.
https://www.instagram.com/p/Ba8BpMinGEY/?taken-by=arianagrande
Antes disso, Ariana Grande e seu amigo Doug foram como as atrizes Bette Davis e Joan Crawford, rivais durante anos e representadas atualmente na série Feud: Bette and Joan, do Ryan Murphy.
E a Gisele Bundchen e o Tom Brady que foram como torrada de abacate? hahaha
Claudia Leitte estava toda dark com sua família.
Estamos chocadas com a Lady Gaga mãos de tesoura!
Você quer unicórnio, @? Primeiro, temos Christina Aguilera, que apostou no rosa e no brilho…
https://www.instagram.com/p/Ba77kQhF5S6/?tagged=xtina
… e, depois, temos Alessandra Ambrósio, com muito brilho também, mas de branco.
https://www.instagram.com/p/Ba8vYAVBF5F/?taken-by=alessandraambrosio
Perrie Edwards e Leigh-Anne foram combinando de caveira, mas apostaram no lenço em vez da make.
Para começar, Demi Lovato se vestiu como a cantora Selena Quintanilla.
Para o Halloween de fato, a cantora resolveu se vestir de policial. Beeem sexy.
https://www.instagram.com/p/Ba8e-iIlUsl/?taken-by=ddlovato
Katy Perry resolveu encarnar sua versão mais jovem no look.
Halsey e seu amigo foram caracterizados como os personagens de The Great Gatsby.
https://www.instagram.com/p/Ba2U9iBDpOC/?taken-by=iamhalsey
Nina Dobrev arrasou na make de caveira mexicana.
Outros que apostaram na make de caveira foram Adam Levine e Behati Prinsloo.
Mais casal (?) com make de caveira: Lili Reinhart e Cole Sprouse.
Jade Seba juntou a make de caveira com um terninho e uma peruca rosa. Irreconhecível, né?
Ansel Elgort fez várias tattoos falsas e foi de rapper do Soundcloud.
Vanessa Hudgens e Austin Butler foram combinandinho para a festa da Halloween que organizaram.
Ashley Tisdale também estava na festa e foi como Maddie Ziegler, a dançarina de Chandelier da Sia.
Kim e Kourtney Kardashian investiram pesado no look e foram de Madonna e Michael Jackson no Oscar de 1991.
E a segunda fantasia da Kim que ficou igualzinha a da Demi como Selena Quintanilla?
Kendall Jenner investiu no vintage e brilhou muito!
Em outra festa, Kendall se juntou a Hailey Baldwin e elas foram vestidas como Docinho e Lindinha, de As Meninas Superpoderosas.
Kylie Jenner finalmente apareceu! Ela se juntou com sua bff Jordyn Woods e elas foram vestidas e fogo e gelo. Mas nada de mostrar a barriga…
https://www.instagram.com/p/Ba8Jb8jlEjX/?taken-by=kyliejenner
Outra pessoa que também apostou no brilho foi Lauren Jauregui, que foi vestida de Satine, a personagem da Nicole Kidman em Moulin Rouge.
E essa não foi a única! Depois, Lauren e o namo, Ty Dolla Sign, entraram no espírito de Alice no País das Maravilhas.
E a Dua Lipa potterhead que encarnou o Harry e fez toda a sua banda se vestir como personagens da saga em seu show?
https://www.instagram.com/p/Bay1_I-FGkc/?taken-by=dualipa
Teve brasileiro no Halloween também! Sasha Meneghel e Bruna Marquezine fizeram suas próprias interpretações de bruxa.
E Manu Gavassi foi a Britney Spears dos anos 2000.
A Bruna Vieira investiu na fantasia de policial/detetive. A gente amou a peruca ruiva!
Adele carregou na maquiagem e foi vestida de… ninguém sabe o quê. Algum chute?
A Camila Mendes, de Riverdale, nem precisou de uma roupa muito elaborada e só apostou nas asas para ser uma anja
Karlie Kloss foi de Marylin Monroe.
Que bruxinha fofa a Miranda Cosgrove, né?
Hailey Baldwin estava pink dos pés à cabeça. Seria a Barbie?
E a Kristen Bell que foi vestida de Elsa? Detalhe: ela é a dubladora da Anna em Frozen.
Shay Mitchell e sua amiga foram de noivas cadáveres. "Fantasia de última hora", ela explicou.
Tori Kelly foi de Cruela de Vil! Amamos que ela até levou um dálmata junto haha.
Quem também investiu na fantasia de Cruela foi Cardi B, só que ela levou um dálmata de verdade! hahaha
https://www.instagram.com/p/Ba5epi7hWnM/?taken-by=iamcardib
E a melhor fantasia de família vai para Neil Patrick Harris, seu marido e seus filhos! Cada um encarnou um dos personagens de circo.
Talvez o Neil tenha que competir com a Pink. Primeiro eles foram de ET, depois de Descendentes 2.
Mas talvez ambos precisem competir com Justin Timberlake, Jessica Biel e o filhinho deles. Os 3 foram como os personagens principais de Toy Story <3
Mais casal de caveira! Ariel Winter e o boy fizeram uma super make e completaram com roupas pretas. Dá até pra fazer em casa.
https://www.instagram.com/p/Ba5G2nnlQu-/?taken-by=arielwinter
Will Pouter talvez ganhe como uma das fantasias mais criativas a realistas de 2017. Ele foi vestido como Sid, o menino mal de Toy Story.
Ellen Degeneres encarnou a Karla Kardashian, mas resolveu dar uma atualizada e decidiu ser a Kardashian grávida.
Estamos chocadas com esse chifres que o Paulo Gustavo colocou! Ele decidiu ser a versão masculina da Malévola.
A Jessica Alba aproveitou a barriguinha, juntou a amiga e foi de Juno.
A Ellie Goulding foi de Dolly Parton!
https://www.instagram.com/p/Ba0E94znUJ4/?taken-by=elliegoulding
A Rita Ora mandou muito como Hera Venenosa, né?
https://www.instagram.com/p/BaukbT2hela/?taken-by=ritaora
Beyonce e Jay-Z foram combinando à festa da Kelly Rowland. Eles homenagearam Notorius BIG e Lil Kim.
https://www.instagram.com/p/Ba6dStrh6EC/?taken-by=beyhive_germany
Claro que não podia faltar uma roupa de Stranger Things, né? Sarah Hyland arrasou como Dustin, enquanto seu amigo foi de Eleven.
E aí, qual fantasia você mais gostou?
Continua após a publicidade